Community Roots. National Impact.
We're a digital bank helping people grow their money with purpose and purchase their dream homes. We're changing the narrative of traditional banking – Quontic is innovative, and customer-centric without sacrificing the personal touch. Our story began as a community bank based in New York City over a decade ago, and we carry that in our DNA. we're focused on innovative products and what lies beyond the horizon. With the humble spirit of a community bank, the swagger of a FinTech, we're in a category of our own, and we like it that way.
We believe that a digital bank should be for the people That's why our customers are at the very center of everything we do – from our inclusive mortgage solutions to our online banking features. However, believing is nothing without doing the work. That's why we carry out our mission to use the deposits from our award-winning and highly rated accounts to finance the homeownership dreams of low-income families, immigrants, people of color, small business owners, and those who are unable to obtain mortgage loans through traditional lending channels. Choosing to bank with Quontic means you're choosing to make a difference.
As a U.S. Treasury designated
Community Development Financial Institution (CDFI)
, Quontic's mission is to help our customers find financial empowerment and help creditworthy borrowers get home loans. We believe the best way to do that is to change the system to provide access to home financing and banking opportunities for those in need. For this reason, we've adopted a loan process of inclusive products that we offer to a diverse range of borrowers. These unique loans accommodate those who may require down payment assistance & alternative income documentation to qualify. We're
disrupting the traditional ways of banking
— by putting customers first through our unique deposit products and mortgage programs.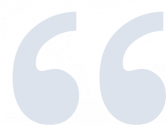 Quontic began as a community bank in 2009. Now, we're a nationally recognized digital bank making news headlines and taking the world by storm.
Our customers are located all over the country and can manage their accounts through online or mobile banking. Our loan specialists are licensed in all 50 states.
We've Made Banking Equitable
In 2015, Quontic was awarded the title of Certified Community Development Financial Institution (CDFI) which allows us to help the historically underserved achieve access to homeownership. Quontic is the only all-digital, CDFI bank in the United States.
As we continue to develop and launch innovative accounts, loan products, and banking features, our goal is to meet and exceed the needs of our diverse group of customers, and there's nowhere to go but up.
Interim CEO, CLO, and President Mortgage Division
Chief Empowerment Officer
Chief Administrative Officer
Honoring Steve Schnall, Co-Founder of Quontic
1967-2022 Steve left an indelible mark on the heart of our organization, shaping our values, culture, commitment to excellence and innovation.
"Steve was a charismatic leader who inspired progress, got results and managed to have fun along the way. We miss him dearly."
– GEORGE LAZARIDIS, QUONTIC CO-FOUNDER
Love our mission? Join us!