With A High Interest Checking Account
Earn 1.10% APY on all balance tiers with qualifying transactions
1
and be a trendsetter in contactless payments with your free Quontic Pay Ring. Open an account online in 3 minutes with just a $100 opening deposit.
Grow Your Money
With Purpose
Take pride in depositing your money in a digital bank that's reshaping communities across all 50 states. As a Community Development Financial Institution (CDFI), your deposits help us bring the dream of homeownership to the underrepresented. Learn more about our CDFI status here.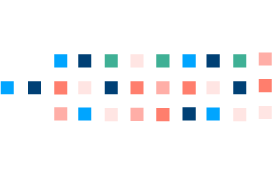 Innovative Deposit Accounts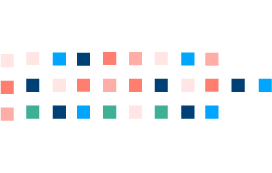 Enjoy the convenience of banking on your terms—whenever you want, anytime you want. As a digital bank, Quontic is able to offer some of the best rates in the country
2
. The result: more return for you. All while being a part of the first community bank to truly go digital. Quontic is dedicated to creating innovative deposit products that play to people's passions.
Earn 1.10% APY on all balance tiers when you make at least 10 qualifying debit card point of sale transactions of $10 or more per statement cycle.
1
Failure to make qualifying transactions will result in 0.01% interest and APY. Minimum opening deposit of $100.
Quontic offers home loans that range from conventional purchase and refinance to FHA and VA.
5
Have confidence in working with our experienced loan officers and seamless financing process. We're eliminating all of the myths you've come to know about mortgages with our unique loans, our speed, and our attention to detail.
Find the mortgage to meet your needs.
Lower your payment or get cash out.
FEATURED HOME LOAN SOLUTION:
Community Development Loans
Get non-traditional access to prime mortgage financing based on your full financial and credit profile.
5
Quontic Is Now In
The Metaverse
Experience the future of banking at Quontic's new digital location in Decentraland.
As an all-digital, FDIC member bank, we take the charge of our customer's data and account security very seriously. Learn more about our policies and how we keep you protected in our
Bank Security Center
.
1High Interest Checking Account is a conditional tiered variable rate account wherein you must deposit $100.00 to open this account. After fulfilling the minimum qualifying activity requirements per statement cycle of 10 qualifying Point of Sale debit card transactions equal to or over $10.00 per transaction, the 1.10% annual percentage yield (APY) applies to all balance tiers, which are identified as $0–$150,000, $150,000.01–$1,000,000 and balances over $1,000,000. If the qualifying activity requirement is NOT fulfilled, the annual percentage yield on the balance will be 0.01%. Ask for details. Additional terms, conditions, fees & exclusions may apply. Rates may change without notice. If the account is closed before interest and/or bonus is credited, accrued interest and/or bonus may be forfeited for that statement cycle. Fees could reduce earnings. The following activities are not considered qualifying POS debit card transactions and do not count toward earning rewards: ATM- processed transactions; transfers between accounts; purchases made with debit cards not issued by our bank; cash over portions of point-of-sale transactions; Peer-to-Peer (P2P) payments (such as Apple Pay Cash*); loan payments or account funding made with your debit card and purchases made using third-party payment accounts. Transactions may take one or more business days from the date the transaction was made to post and settle to an account. Online Account Opening is only available to consumers. Data connection required to open an account online. Carrier fees may apply. Application is subject to approval. Information is accurate as of May 31, 2022 and may change without notice.
3Rate is as of September 26, 2022 and is subject to change. Rates may vary per product type. Ask for details.
4Certificate of Deposit. Minimum $500 to open account. Withdrawals before the maturity date are subject to penalties. Fees could reduce earnings. Additional terms, conditions, fees & exclusions may apply. Annual Percentage Yield (APY) and information is accurate and effective as of August 26, 2022. Subject to change without notice.
5Quontic Bank is not affiliated with or acting on behalf of or at the direction of Federal Housing Authority (FHA) or any government agency or government sponsored entity. All lending products are subject to approval. Rates, program terms & conditions are subject to change without notice. Not all products are available in all states or for all amounts. This does not represent an offer to enter into a loan agreement. Other requirements, restrictions & limitations apply. Information is accurate as of May 23, 2022 & is subject to change without notice.